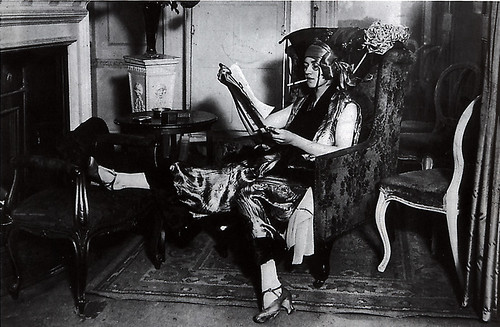 This blog originally appeared in the November 2020 edition of What's Left; the GRDSA newsletter
By: Ally
People were excited to ring in 2020! There were flappers and the cocktails of the roaring twenties as far as the eye could see. No one expected the whole decade of the 20's all crunched into one year. The year started on a high note but by March the Covid-19 pandemic struck every part of the globe. It interrupted every aspect of life. The supply chain was interrupted. Everyday activities like grocery shopping, getting a haircut, and going out for a meal with loved ones was not what it was. Our Governor, Gretchen Whitmer, enacted several safety measures. People were directed to only leave their homes for necessities. Entertainments venues, gyms, and restaurants were closed. Some of those measures remain in place even now, six months later. People are still required to wear masks in public places and are encouraged to socially distance.
The businesses that have resumed operations have had to do so with many changes. These days, people do not go out of their homes the same way they did last year. Some people still only go out for essential reasons like groceries or work. Other people venture to explore the good old outdoors. And others yet have not changed their lifestyle much and venture into restaurants and other social gathering places. Since there is such a vast difference in people's behavior, businesses have had to adapt. Businesses have not only adapted to people's needs but also the new and comprehensive state requirements.
Small business owners have had to ensure they protect themselves and their customers. Finding personal protective equipment (PPE) was tough for a lot of small businesses. Michelle Deutsch, a local massage therapist of 18 years and owner of New Yah, was closed for an extra month longer than required in part due to "difficulties procuring PPE and other items I needed to feel comfortable re-opening," she says. Another reason she chose to remain closed for an extra month was that the Deutsch wanted to gauge outbreaks timed with re-opening businesses like hers. She continues, "sadly, I had to go into debt to re-open, but I'd do it again in a heartbeat." She values her and her customers' safety over most everything else.
The average person received one $1,200 check from the federal government in assistance since the pandemic started, and $500 for each child. The unfortunate folks who lost their job received a bit more in assistance on unemployment, which expired on July 24th, 2020. And there were provisions for small business owners through the Paycheck Protection Program (PPP) in the Coronavirus Aid, Relief, and Economic Security (CARES) Act which was signed into law on March 27. There were several investigatory articles published which put a spotlight on how much of the money reserved for small businesses instead made it to big, publicly traded companies like tech, pharmaceutical, and natural gas and energy production companies.
The goal of the PPP was to enable small businesses to keep their employees on their payroll so that they do not have to go on unemployment and that they keep working even though the demand of the business may be down. It should have enabled small businesses to innovate and to stay afloat so that we keep the mom and pop shops that we all love in our neighborhoods. Instead what happened is that about $243.4 million of the $349 billion was gifted to companies who rewarded their CEOs, CFOs, and other executives, according to a research study published by Morgan Stanley.
When we look at what that means for West Michigan, Deutsch says she, "ended up not applying for an EIDL loan (not even just the forgivable portion) or a PPP loan because there was no guidance on how to go about getting the loans forgiven or if timeframes for repayment would be impacted by a possible second wave of infections." Big corporations have big lawyers and legal teams. But navigating the whole process as a small business owner was quite difficult for many people. Jenna Hoekstra, owner of Jenna Rose Photography, a local photographer of over a decade states, "I started to look into getting some of the small business stimulus myself but was informed that it probably wouldn't amount to enough to matter." And she was disenfranchised.
We have publicly traded corporations that take advantage of huge sums of money that are intended to help small businesses stay afloat when people are not investing in the economy in much besides their necessities. Yet, we simultaneously have small business owners going into debt to get the PPE they need to keep themselves and their customers safe and healthy. Deutsch added, "local government is the only place New Yew has gotten direct help. Kent County's Back to Work Program allowed me access to PPE when it was difficult to find. It was a lifeline in a sea of "out of stock" messages." Even though nationally there is a lot to be desired regarding assistance. At least our local officials and our Governor try to help Michiganders.
Both Deutsch and Hoekstra have tried to book up their schedules as much as they feel comfortable, but both agree that running a small business is extremely stressful in a time like this. Hoekstra adds, "I'm making it through, but every time I do an event, I'm nervous I may have been exposed to COVID unknowingly." In addition to that unknowing stress, there new Executive Orders are released frequently by the Governor and they need to adapt to those changes without much notice. We do not have exact answers to anything and are all learning as we go. Staying strong as a community and helping each other is key in getting through this awful pandemic.